Kick Dance Studios have built a reputation for excellence in dance instruction.
From your child's first class to their graduation performance, Kick has a class for everyone. We specialize in beginners of all ages and offer training through pre-professional levels. But Kick is More Than Just Great Dancing™! Our dancers go beyond technique to develop important life skills, learning to be respectful, confident and conscientious young people who share their gifts and talents with the community.
Kick offers a wide variety of Dance, Acro, Musical Theater, and Vocal classes for all ages and abilities. It is our goal to provide the highest quality training while developing a love for the arts. Classes are all instructed in a supportive, non-competitive atmosphere. Our emphasis is placed on personal development and achieving goals.
Kick's air-conditioned facilities feature off-street parking at both locations, professional dance floors (Sprung Marley Dance Floor, Rumson and Wood, Fair Haven), video monitoring, dancewear retail stores, waiting room (Rumson), and Tumble Trak for Acro.
Our dance school students come to us from Rumson, Fair Haven, Oceanport, Little Silver, Red Bank, Monmouth Beach, Long Branch, Eatontown, Shrewsbury, Oceanport, NJ and beyond.
Little Ones Sparkle and Shine at Kick Dance Studios Young Dancers Star Program
Ages 1-6
The young dancers program at Kick is a developmentally appropriate program designed to give our young dancers the best start possible. Dancers Learn technical dance skills and develop a positive self-image in an engaging format designed to stimulate both mind and body. We strongly believe that dance is a performing art, and our end of the year recital is the perfect culmination for our wonderful year!
Classes are held weekly at the Rumson and Fair Haven studios.
Classes include:
Princess Ballet
Tap & Twirl Ballet Tap Combo
Shake It Up Hip Hop /Ballet Combo
Tiny Tumblers
Creative Ballet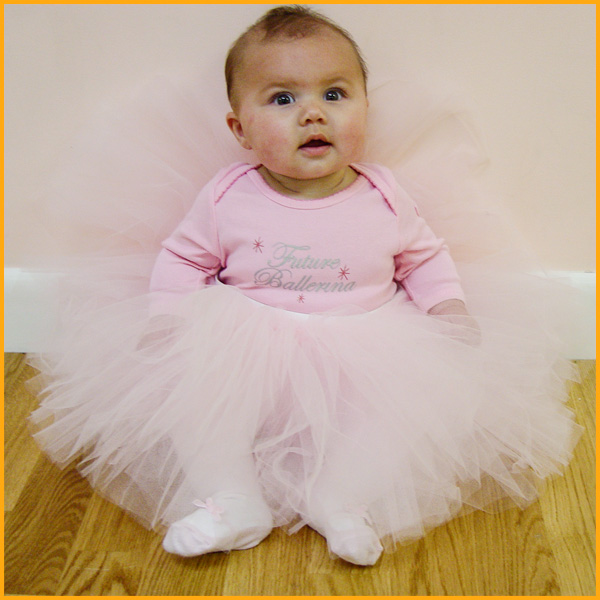 Mommy & Me Tiny Stars Ages 1.5-3
A wonderful bonding experience that encourages musicality, gross and fine motor skills and a love for the arts.
Shooting Stars Ages 2.5-4
Stimulate cognitive and physical development through imagery, pretend and music. Classic Ballet steps and terminology are introduced
Shining Stars Ages 4-5
For those ready for more structure and technical skill development and instruction.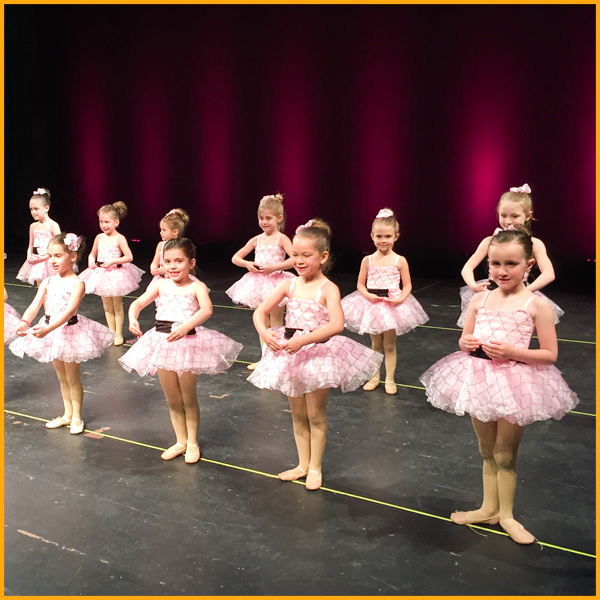 Superstars Ages 5-6
Transition to a more traditional dance instruction with warm up and stretch, technical skill building, and combination work.

Princess Performers and Frozen Friends
An introductory performing group that allows our youngest dancers the opportunity to share their love of dance with the community.
Graded Technique/Pre Professional Program
Ballet
Our unique syllabus is based on a progression of exercises from the barre to the center, preparing the body for technique that develops good placement, proper breathing, co-ordination, strength, grace, and musicality.  Traditional ballet training is the foundation for all great dancing. Ballet at Kick is instructed at a quick pace to keep our dancers moving and focused. Enjoy learning the classical repertoire and discovering the magic of Ballet.
Dress: A black leotard (no layering) and tights in pink, black, tan, or white. Dancers under six may also wear light blue or lavender. Pink ballet shoes with sewn elastics are required. Legwarmers and skirts are acceptable. Shorts are not permitted in any ballet class at Kick. Please wear hair in a secure bun.
The Ballet program at Kick follows a graded curriculum based on sound teaching practices, respect for the Ballet tradition and vocabulary. Each level is developed as a building block to advance a student's training in a safe and nurturing way. Foundations are instructed in a loving and inspiring environment for all levels from Tiny Stars to our Pre-Pointe and Pointe level Advanced Ballerinas.
Classes are held weekly at the Rumson and Fair Haven studios.
Advanced Ballet Program Ages 7+
The Advanced Ballet program provides next level training for dancers ready to take their training to a higher level. Incorporating Ballet history, intense 4. stretching, terminology, variations, barre and center work, dancers not only learn technique and gain flexibility, but they also understand the knowledge behind everything they do.
Ballet Performing Troupes Ages 6-10 & 10-18
Ballet Performing Troupes teaches young ballerinas how to transfer their hard work in class to the stage. Dancers learn to transition their barre and center work into a classical Ballet piece. Kick Ballet Performance group dancers learn how to tell a story through ballet movement. Our goal is to create a true love for ballet as an art in every dancer. Our performance troupes learn one act ballet in the fall and perform for the community. In the spring, members learn a classical or contemporary piece for competition.
Dress: A Black leotard, pink tights pink ballet shoes and hair in a bun.  Young dancers age 5 and under may wear tutus or skirts.
Jazz
Jazz combines many styles and techniques from ethnic and contemporary dance to ballet. Rhythm, upon which all dance forms depend, is particularly integral to jazz dance. The first half of class consists of exercises to stretch and tone muscles and develop strong technical skills. Jazz dance features a wide array of music including oldies, pop, funk, soul and more.
Our Musical Theater classes emphasize character development and storytelling though dance.  Original Broadway choreography is instructed from current popular shows.
Dress: A black leotard and jazz pants or tights. Tan slip on Jazz boots required for Jazz and Musical Theater (available at Kick). Shorts are permitted with tights. Hair must be securely pulled back.

Tap
Tap dancing is one of the most entertaining and lighthearted of all the dance styles. It's a classic and musical art form as well as a fun way to develop rhythm, co-ordination and balance.
Dress: A black leotard and dance pants or tights. BLACK Oxford shoes required for ages 10 and up, younger students  wear TAN Mary Jane style. Skirts are allowed. Shorts permitted. Hair must be securely pulled back.

Hip Hop
Kick offers a super high energy, Disney style Hip Hop for younger students.  Older students learn both the history of Hip Hop as well as strong technique in the art.  Our classes are suitable for all ages/levels while challenging our more experienced students.
Dress: A black leotard and Jazz pants or dance shorts with tights. Kneepads recommended for levels 4 and up. Black dance sneakers are required for level 2 and up and are recommended for level 1. Hair must be securely pulled back.
Acro
Tumble and Flip at Kick Dance Studios
Kick's Acro program is a floor gymnastics class that incorporates tumbling and flexibility. Elements introduced in our level 1 and 2 include cartwheels, back bends, walkovers and chest stands. Students also learn proper stretching technique. More advanced students can expect to work on back walkovers, back handsprings, back tucks, layouts  and aerials. All classes use a variety of mats as well as a Tumble Trak to help our students learn in the most effective manner. All Acro classes are led by certified gymnastics coaches and are held in our Rumson studio (except Acro/Jazz Combo).
Dress: A leotard and tights or leggings.  No tee shirts, tank tops or crop tops please.  Legs need to be covered to the knee.  Jazz shoes, foot undies or barefoot please.
Tiny Tumblers, Ages 3-5
A perfect introduction to gymnastics! Through games obstacle courses and exercises our youngest tumblers gain strength flexibility and confidence
Acro 1 and 2, Ages 5-11
Learn beautiful tumbling technique in a safe setting designed to build both skills and confidence
Acro Jazz Combo, Ages 5-9
Basic tumbling skills mixed with jazz technique makes for a super fun class.
Defying Gravity  Acro Team, Ages 6 – 10 and 11 -18

Kick's incredibly successful Acro Team has won numerous awards at competition including Platinum and 1st overall. Invitation only
Advanced Acro for Team Dancers
Acro 3, 4, Ages 6 and Up
Our higher level skills classes allow for personalized development for every child. Our Tumble Trak allows for allow for increased repetition of tumbling and gymnastic skills by decreasing stress on our tumblers bodies.  Skills taught in our higher levels include handsprings, front/back tucks, layouts and more.