Join us for  FUN and special events at Kick!  One day workshops, free camps, charity events and MORE!  Visit this page for all the updates and events you need to know!!
Fall registration is now open!!
Bring A Friend!  October 2-27!
From 10/2-10/27 all Kick students can bring a friend to class for free!  For every friend you bring, you are entered into our big drawing with a grand prize of an Apple Watch and 3 runner up prizes of a dance model package featuring a $50 GC to our store and a dance model photo session with Shine Bright Studios! Plus if your friend enrolls (and is a new student) you each receive a $50 tuition credit!  Bring a Friend weeks end 10/27 and our winners will be announced on 10/28!
Thank you from the bottom of our hearts to all the families who voted us Hulafrog's Most Loved Dance Studio and the Best of Monmouth!

 Scene Acting Workshop with NYC Agent Barry Kolker
After Soccer Mini Session!
November 2-December 16th!  Join us for a special after soccer session at Kick!  Classes available for ages 1-18 all levels and styles!
Audition Notices!
Kick is now auditioning talented dancers for our award winning competition team, Team Kick Junior and Senior Company!   To schedule a private audition call 732 383 5301 or email Vanessa@Kickstudio.com  
Imagine That!
One day fun camps for ages 3-8!
Join us at Kick Dance Studios  for our super fun one day Imagine That Camps!  Our camps are great FUN for our current dancers, new kids looking to try a class, or kids who cannot commit to a weekly class!  Sign up for one or as many as you wish!  $30 per camp includes an hour and a half of dance, games, crafts, and a snack!   All Imagine That camps are from 11:30-1PM in our Fair Haven studios.  Register to reserve your child's space at Kickdancestudios.com under special events!
October 28th Pumpkin Party
November 18th Mighty Minis (Superheros)
December 9th Princess Christmas Ball
January 20th Frozen Friends
February 24th Be My Ballerina Sweetheart party
March 10th Rhythm in the Reef (Finding Dory theme)
April 14th Hoppin to the Beat
May 5th Backyard Beach Party!
Twirl at Kick!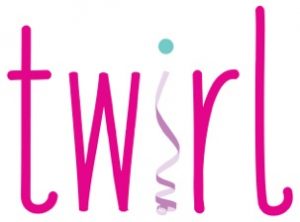 TWIRL is a fun + fanciful approach to dance class that inspires creativity and imagination in your child while reinforcing dance basics.
As a Twirly girl, your dancer will receive:
A Twirl ribbon for her dance bag
A Twirl Graduation Celebration Certificate
Your little dancer will look forward to dance day each week with the fun and imaginative activities offered in her Twirl class!
Fall Twirl Classes at Kick Fair Haven
Twirl Pink for ages 2.5-4
Tuesdays 5-5:45p.m.
Thursday 1:30p.m.
Saturday 9a.m.
Saturday 9:45a.m.
Twirl Lilac for ages 4-7
Saturday 10:30a.m. Twirl Hip Hop and Ballet
Twirl Sparkle Squads ages 4-8
Twirl Sparkle Squads are a super fun dance experience combining a wonderful class experience with confidence building performances in our community. Sparkle Squads share the joy of dance at Holiday time with a charity performance, as well as a senior center show in January.   "She leaves a little sparkle wherever she goes"
Monday 3:30p.m. Twirl Sparkle Squad Trolls
Monday 4:15p.m. Twirl Sparkle Squad Ballet Hip Hop
Tuesday 4:15p.m. Twirl Sassy Squad Hip Hop (ages 5-8)
Wednesday 3:30p.m. Twirl Sparkle Squad Trolls
Thursday 3:15p.m. Twirl Sparkle Squad Princess
Thursday 4p.m. Twirl Sparkle Squad Princess
Thursday 4:45p.m.  Twirl Sparkle Squad Pop Star
Bravo! Card
We are so excited to introduce our new Bravo! card program, free to all of our Kick Family!
Our community, like our dancers, is super important to us.  Our theme for the studio this season is "Strong Community, Strong Families, Strong Kids".  We love to support our local businesses.  These businesses love our Kick dancers too!  Together we have partnered to bring you the Bravo! card.  This card entitles our dancers and their families to exclusive discounts available only to Bravo! card holders.
The following are just some of the businesses participating in this year long discount program:
River Road Books – 10% off entire purchase

Moon Child – 10% off any active wear purchase
Physion – 10% off storewide
Small Factory – 15% off all classes and camps
Purelee Photography – 10% off any print/product offer (Cannot be combined with other specials)

Greenlines – 10% off your purchase
Val's – 15% off Tuesday nights!! (Dine in only please)

Clementine Cycling – First ride free for new riders!
We love to reward our dancers for their hard work and so does our community!
As part of our Kick family,  if you have a kid friendly business (or know someone who does) and would like to participate in our program please e-mail, jennie.kickdance@gmail.com. Participation is free!
 Kick 2016/17 Promo Video!