Celebrating 20 years of providing the highest quality dance, vocal and theater lessons in Monmouth County!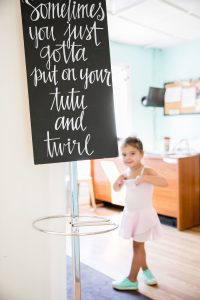 Kick Dance Studios offers the highest quality dance classes for all ages and abilities in a non-competitive and supportive environment. Our dance school has a 17 year track record of quality. Kick's instructors teach a wide variety of dance styles as well as classes in acrobatics, acting and vocal lessons. Our highly qualified staff is focused on providing both classical technique as well as the latest teaching methods. We can be reached at 732 383 5301 or Vanessa@Kickstudio.com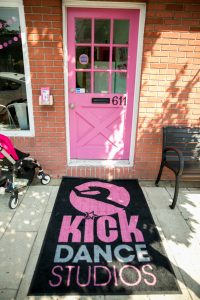 It's never too late to register at Kick Dance Studios!!
It's easy to register from the convenience of your home with our online registration system.
Kick Dance school students come to us from Rumson, Fair Haven, Oceanport, Little Silver, Red Bank, Monmouth Beach, Long Branch, Eatontown, Shrewsbury, Oceanport, NJ and beyond.
Kick Dance Studios, with dance schools in Rumson and Fair Haven, provides our area's young dancers with the highest level of education. Kick's instructors teach a wide variety of dance styles as well as classes in acrobatics, acting and vocal lessons. Kick is committed to upholding the highest standards for our dancers. We teach dance lessons to teach life lessons. We pride ourselves on age appropriate costumes and music for all our dancers.
Since its founding, Kick has grown from 60 to 500 students, driven mainly by referrals. Kick is the only dance studio in Central New Jersey to receive the More Than Just Great Dancing accreditation and Team Kick has won numerous awards in regional competitions including Best Choreography, Overall High Score, Most Entertaining, Most Moving and Team Spirit.
Kick's state of the art air-conditioned facilities feature off-street parking at both locations, professional dance floors (Sprung Marley Dance Floor, Rumson and Wood, Fair Haven), video monitoring, dancewear retail stores, waiting room (Rumson), a variety of and a Tumble Trak for Acro. We are proud to showcase our students each year at our end of season performance at the Count Basie Theater in Red Bank NJ.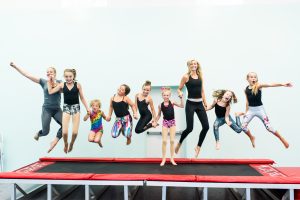 About Vanessa Berry, Owner/Director
A Jersey Shore native, Vanessa Berry has taught dance since she was 16. Her education includes a BA in dance education from New York University, multiple fitness certifications, and extensive training in the Lotte Berke method. Performing credits include stage and television.
Before she became the proud owner of Kick Fitness and Dance school she taught at some of the best studios in NY and Colorado including Equinox, New York Sports Club, Lotte Berke Method, Dance West, and the Boulder Arts Festival. Vanessa's workouts were featured in Self, Fitness, and Parenting magazine and she has appeared multiple times on Good Morning New York. Vanessa was also chosen to lead a warm up for the Revlon Run/Walk in Times Square.
As a choreographer and dance teacher, Vanessa has received many accolades including Top Studio, Best Choreography, Most Entertaining, and multiple first place awards. Her dance classes offer strong classic dance technique in a fun and caring environment. Her students learn confidence, grace, stage presence, and coordination while developing a love for dance in all its styles.
In the 20 years that Vanessa has owned Kick, the dance studio has gained a reputation as the premiere dance and fitness facility on the Jersey Shore. Her children's classes are always popular and full of energy. With over 500 students each week, Vanessa is known for her strong conditioning classes and entertaining children's Dance Sampler, Hip Hop, Musical Theater, Ballet and Jazz programs. Vanessa is also the mother of two beautiful young dancers Sadie and Henry.