Vanessa Berry, Owner/Director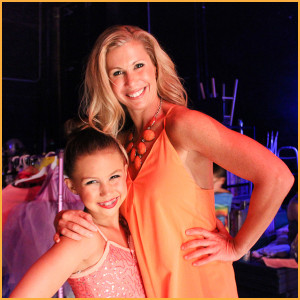 A Jersey Shore native, Vanessa Berry has taught dance since she was 16. Her training began with Leah Mauer and Yvonne Scuidary. She attended Red Bank Regional Performing Arts High School for both dance and theater, graduating at 16 in the top 10% of her class . Her education includes a degree in dance education from New York University, multiple fitness certifications, and extensive training in the Lotte Berke method. Performing credits include stage and television. She continues her education with training from the Dance Teacher Summit, Broadway Dance Center, and More Than Just Great Dancing.
Before she became the proud owner of Kick Dance Studios, she taught at some of the best studios in NY and Colorado including Equinox, New York Sports Club, Lotte Berke Method, Dance West, and the Boulder Arts Festival. She also founded a successful performing arts studio in Boulder. Vanessa's workouts were featured in Self, Fitness, and Parenting magazine and she has appeared multiple times on Good Morning New York. Vanessa was also chosen to lead a warm up for the Revlon Run/Walk in Times Square.
As a choreographer and dance teacher, Vanessa has received many accolades including Top Studio, Best Choreography, Most Entertaining, and multiple first place awards. Her classes offer strong classic dance technique in a fun and caring environment. Her students learn confidence, grace, stage presence, and coordination while developing a love for dance in all its styles.
In the 16 years that Vanessa has owned Kick, the studio has gained a reputation as the premiere dance facility on the Jersey Shore. Her children's classes are always popular and full of energy. With over 500 students each week, Vanessa is known for her strong conditioning classes and entertaining children's Dance Sampler, Hip Hop, Musical Theater, Ballet and Jazz programs. Vanessa is also the mother of two beautiful young dancers Sadie and Henry.