Vanessa Berry – Artistic Director/Instructor

A Jersey Shore native, Vanessa Berry has taught dance since she was 16. Her education includes a degree in dance education from New York University, multiple fitness certifications, and extensive training in the Lotte Berke method. Performing credits include stage and television.
Before she became the proud owner of Kick Fitness and Dance she taught at some of the best studios in NY and Colorado including Equinox, New York Sports Club, Lotte Berke Method, Dance West, and the Boulder Arts Festival. As a choreographer and dance teacher, Vanessa has received many accolades including Top Studio, Best Choreography, Most Entertaining, and multiple first place awards. Her classes offer strong classic dance technique in a fun and caring environment. Her students learn confidence, grace, stage presence, and coordination while developing a love for dance in all its styles.
Michelle Tolson – Program Director/Instructor

Michelle has been dancing since the age of 10 and choreographing since the age of 15. Her students hold many regional and national titles in both dance competitions and pageants including Regional Dancer of the Year for American Dance Awards, World Talent Winner for International Sunshine Girl, and World Showstopper.  Former students have gone on to appear in regional and national tours, So You Think You Can Dance and two are currently on Broadway in Memphis and Wonderland. Her performance credits include Radio City Rockettes for six years, where she performed in The Radio City Christmas Spectacular as well as on the Today Show, the Isaac Mizrahi Show, and in the Macy's Day Parade. She also performed in Tap Girls, 42nd Street, and numerous television, video and print works.
For  five years she was  a Professor at Wagner College in Staten Island, NY, where she choreographed Cabaret for the main stage and implemented the tap program. Currently she is a guest artist at Georgian Court University where she works with the dance club and is the dance advisor/coach for the Neptune High School dance team and the choreographer for the  musicals. Her dance team was chosen out of 90 teams in the NY/NJ/CT area to compete on the new MSG Varsity Talent Show.  While at Neptune she choreographed A Funny Thing Happened on the Way to the Forum and Guys and Dolls.  She continues to teach at dance studios throughout New York and New Jersey, and works as a Master Teacher throughout the country.
Lesley Anne Mealor – Musical Theater Director/Instructor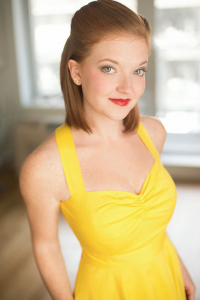 Originally from Marietta, GA, I grew up dancing under the instruction of my mother, Brenda Mealor, at The Dancers Studio. I then went on to study at Oklahoma City University and earned a degree in Dance Performance. My career has taken me around the world with Royal Caribbean Cruise Lines, and across North America with tours of "Sweet Charity" and "The Music Man". I am currently based in New York City and eager for the next opportunity to present itself.
In addition to performing, I am inspired by teaching young dancers across the country that what they bring to the table is enough, and telling the story is more important than any trick you can do. Adjudicating dance competitions allows me to stay connected to the studio industry while still pursuing my career as a performer. If I'm not in a show, you can usually find me behind the judge's table.
Elise Klinger – Ballet Director/Instructor
Elise Klinger, a graduate of the High School of Performing Arts in New York City, has received
training from Joffrey Ballet, Luigi, Phil Black, Martha Graham School of Contemporary Dance, and
The Alvin Ailey School. She has performed at venues such as Jacob's Pillow, New York City
Center, and Snug Harbor Cultural Center. She has owned a lucrative dance school for thirty
years and has been rewarded with the success of her students, some of which received
scholarships to Julliard, Martha Graham, and Alvin Ailey. Elise Klinger has also held the top ten
percent of students accepted to The High School of Performing Arts in New York City.  She has
choreographed numerous musicals as well; some of her favorites are Godspell, Evita, and
Carousel. She also choreographed Gypsy for Phoenix Productions at the Count Basie Theater where two of her dancers won best actor and actress at the Basie awards. Her latest  piece was seen at the Welmont Theatre in Montclair, New Jersey with the band Foreigner.
Several students have worked on Broadway as well as on Regional Tours. Elise's students have also performed at Carnegie Hall, Town Hall and Count Basie Theatre.  Elise
enjoys teaching a variety of students and style; she currently works with competitive gymnastic
teams, aspiring actors, singers, and dancers.
Her students have won scholarships to these programs :
University  of Michigan
Cincinnati
New York University Tish School of the Arts
Wagner college
U of Arts and more!
Elise is ecstatic to be part of such an esteemed community.
Deidra Wyckoff
Deidra began training as a dancer when she was nine years old, beginning as a young and talented Jazz student. After graduating from Brookdale Community College with a Bachelor's Degree in Performing Arts, she pursued her career as a professional dance instructor at seven different dance academies. Her career highlights include performing and training at Monsters of Hip Hop for eight consecutive years, performing at Disney World's Magic Music Days and training with legendary dance instructors, such as Geo Hubela, Napoleon and Tabitha Dumo (Nappy Tabs), and Rhapsody James among many other world renown choreographers.
Deidra has also excelled as a hip-hop dancer for infamous dance crews, including 'In Da Clutch' crew, which appeared on "America's Best Dance Crew." She even had the pleasure to train with the amazingly talented Rockettes. Deidra is currently under the instruction of Parris Goebel and Nick Demoura to expand on her styles of Hip Hop and choreography.  At the current time, Deidra's position remains as a lead instructor teaching young students several different genres of dance and technique from Ballet to Ballroom to Hip Hop. Through this role, she has incorporated being a mentor to young children while encouraging them to learn the art of dance and helping them pursue their passion. Deidra recently received her Acrobatics Arts certification with a perfect score.
Dawn Mazzeo
Dawn graduated from Sarah Lawrence College with a BA in both Dance and Theater. Her Senior year she spearheaded a Theater Outreach Troupe to go into Senior Centers and under-funded elementary schools. The New York Times wrote a feature article chronicling the work. Dawn spent a semester abroad studying at the Royal Court Theater in London. She began acting in Off-Off Broadway plays her Senior year and went on to found her own theater company.
Dawn has studied at the HB Studio in NYC, The Stella Adler Conservatory of Acting in NYC and with the Merce Cunningham Dance Company. Dawn was on faculty at the Brooklyn Arts Exchange in Brooklyn for over ten years where she taught dance, improvisation, theater games, voice for the stage, and audition techniques. Dawn has worked at The Public Theater in Manhattan, in numerous Off Broadway plays as well as in film and television. She lives in Rumson with her teenage daughter and son.
Heather Pappas
Heather was a level 9 and collegiate gymnast. She began coaching at the age of 14 and brings over 26 years of coaching experience to the Kick family of teachers. She competed for Somerville High School and Rutgers University. In addition to coaching gymnastics, she has been a certified high school gymnastics and JOGA judge for over 22 years. Heather is also the proud mother of two daughters Ariana and Anastasia.
 Guest Teachers
Kaitlyn Kurkemelis "Miss Katie"
Dancing since the age of three, Kaitlyn's training started at The Kathy Kull Dance Center then continued on under the direction of Janet Layden, creator of Allegro Dance Academy. Her recent training credits include Broadway Dance Center, Dance Masters of America, Dance Alliance, and Steps on Broadway. Kaitlyn has performed in numerous musicals and staged performances, many of which have been under the production team, Cabaret For Life. Immediately after high school, Kaitlyn set off to NYC to pursue a career in Broadway. She was represented under Renata English, Barry Kolker, and various casting agencies. During these years, Kaitlyn starting substituting for Miss Vanessa.
She fell in love with the Kick Dance Studio and the little town of Fair Haven, NJ. Over the past six years she has gone from teaching one class per week to teaching over 20 classes per week. Kaitlyn teaches ages 3-12 Ballet, Tap, Jazz, Hip Hop, and Musical Theatre. Her classes are high energy and tons of fun while focusing on technique and performance skills.
Miss Katie is grateful for the love she has found at the Kick Dance Studios. Sharing her passion for performing is the greatest gift and she is looking forward to what the future has in store!
Wendy Stein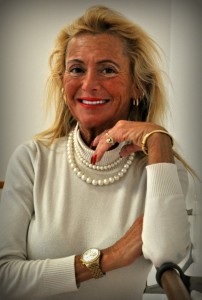 Wendy is originally from Long Island. She began her classical Ballet training in NYC with Andre Eglevsky, Robert Joffrey and has continued her study of Ballet with Finis Jhung. In her teens, she studied modern dance at the Martha Graham School and traveled extensively throughout the United States, Europe, Asia, South and Central America performing as a soloist with Larry Richardson, Yuriko, Pearl Lang and was on the staff of the New School in New York City.
Ms. Wendy currently teaches in several professional dance studios in the tri-state area. She was a dance instructor at the Performing Arts High School in Middlesex County. In addition to her teaching commitments, Wendy travels to many cities in the U.S. Judging Dance Competitions both at Regional and National levels. She also conducts Intensives, Workshops and Master Classes in Ballet, Pre-Pointe, Pointe and Modern.
As an accomplished ballet/modern dancer and teacher, Miss Wendy is committed to giving back. "I teach from my heart, I want to give my students everything I know". She is intensely passionate about dance and totally devoted to her students. She has instructed students of all ages. She has choreographed many award-winning pieces in both classical and modern dance. Many of her students have been very successful in the dance industry.
Jennifer Whaley
Jennifer comes to Kick with over 25 years of Gymnastics experience.  Her certifications include USA Gymnastics Instructor and USA Gymnastics Safety. She is also a NJSIAA certified Gymnastics Judge and a member of the Shore chapter of Gymnastics officials.  She brings her high level of training and attention to safety and technique to all her classes at Kick.
Callan Bergmann
Broadway/National Tours: Cinderella, Pippin (Lewis/understudy Pippin), Mary Poppins. Off-Broadway: Silence! The Musical, Lucky Guy, Gentlemen Prefer Blondes (Encores!). International: Mary Poppins (Vienna). Film/TV: "Smash," Lovestruck The Musical, "Late Show with David Letterman." Point Park University grad
In Loving Memory
Laura Donlon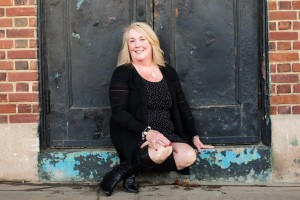 Laura Donlon was an award-winning dancer and gymnast throughout high school and a Cheerleader Flyer in College.  She began teaching at an early age, while still in high school, and became one of the youngest Varsity Coaches in the State when she took over the Head Coaching Position at Sayreville War Memorial High School. In her ten years at Sayreville, she took the program to a much publicized undefeated season and brought the program to a third-place ranking in the state. Laura was selected as Coach of Year twice during her tenure as Head Coach. Laura's background in both gymnastics and dance has afforded her the opportunity to provide award-winning choreography in ballet, jazz, musical theatre and acro for the youngest of dancers to senior company performers and elite level gymnasts. Laura has served as the Artistic Director and Assistant Studio Director for several NJ dance Studios. Presently, Laura focuses her teaching skills with the youngest of our dancers, working with our Twinkle Stars and Shining Stars, as well as teaching acro technique classes.