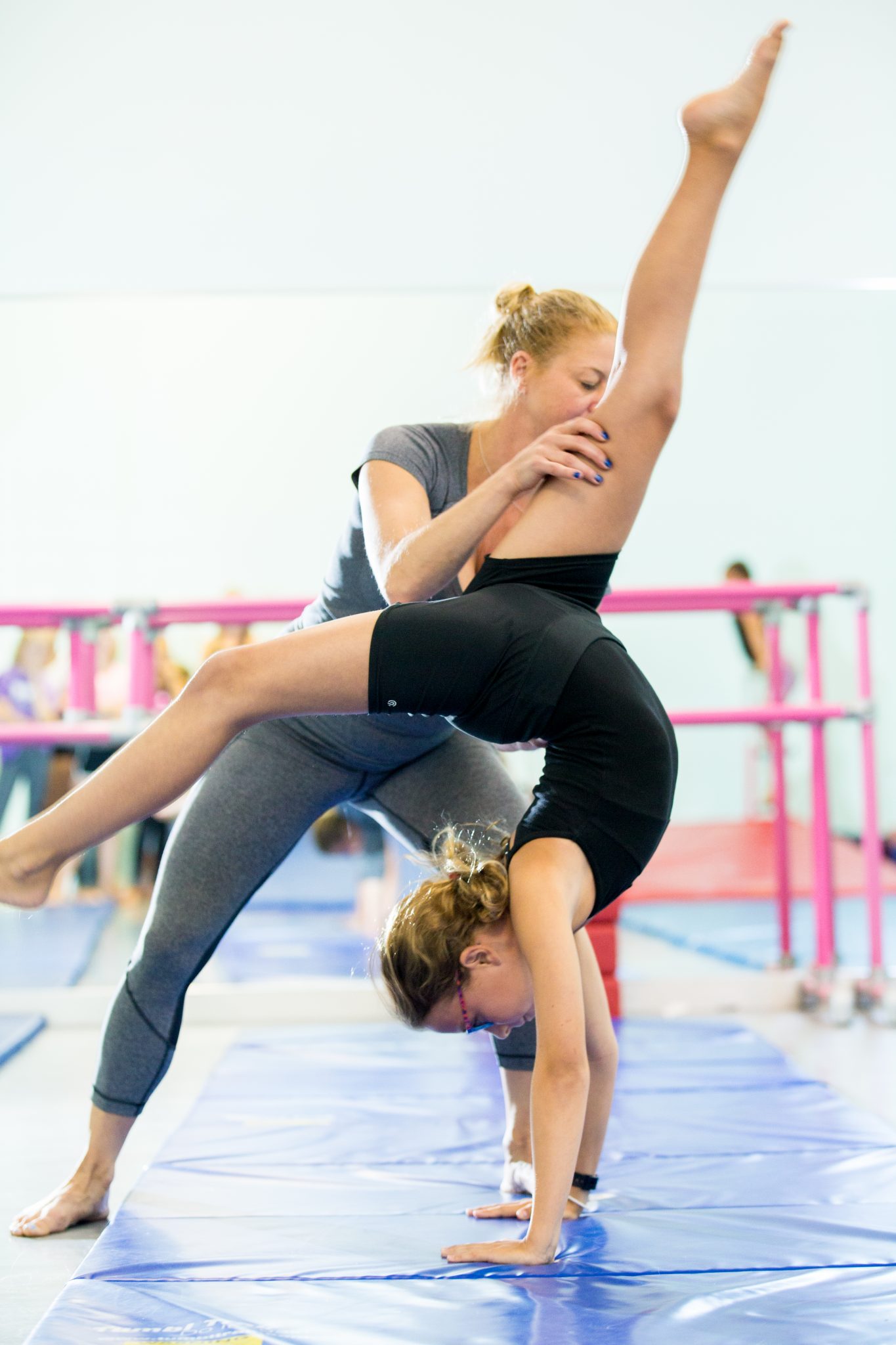 Tumble and Flip at Kick Dance Studios
Kick's Acro / gymnastics program is a floor gymnastics class that incorporates tumbling and flexibility. Elements introduced in our level 1 and 2 include cartwheels, back bends, walkovers and chest stands. Students also learn proper stretching technique. More advanced students can expect to work on back walkovers, back handsprings, back tucks, layouts  and aerials. All classes use a variety of mats as well as a Tumble Trak to help our students learn in the most effective manner. All Acro classes are led by certified gymnastics coaches and are held in our Rumson studio (except Acro/Jazz Combo which is in Fair Haven).
We have acro and gymnastics students that come to us from Rumson, Fair Haven, Oceanport, Little Silver, Red Bank, Monmouth Beach, Long Branch, Eatontown, Shrewsbury, Oceanport, NJ and beyond.
Watch Our Tumblers in action here!
Tiny Tumblers, Ages 3-5
A perfect introduction to gymnastics! Through games obstacle courses and exercises our youngest tumblers gain strength flexibility and confidence
Acro 1 and 2, Ages 5-11
Learn beautiful tumbling technique in a safe setting designed to build both skills and confidence
Acro Jazz Combo, Ages 5-9
Basic tumbling skills mixed with jazz technique makes for a super fun class.
Team Acro, Ages 6 and Up
Kick's incredibly successful Acro Team has won numerous awards at competition including Elite Platinum and 1st overall.  Auditions are Friday August 11th 12:30p.m.
Advanced Acro for Team Dancers
Acro 3, 4, Ages 6 and Up
Our higher level skills classes allow for personalized development for every child. Our Tumble Trak allows for allow for increased repetition of tumbling and gymnastic skills by decreasing stress on our tumblers bodies.  Skills taught in our higher levels include handsprings, front/back tucks, layouts and more.