Broadway Comes to Kick
Acting, Vocal, and Musical Theater Classes for your Triple Threat Performer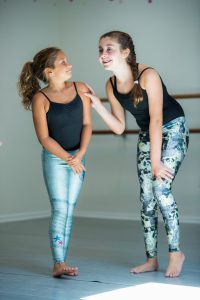 Kick offers a variety of acting, vocal, musical theater and performance based classes for all ages and abilities. Classes  are instructed in a supportive, non-competitive atmosphere with an emphasis on personal development.
All acting and vocal classes consist of learning and preparing for an end of session showcase performance for family and friends.
We have theater students that come to us from Rumson, Fair Haven, Oceanport, Little Silver, Red Bank, Monmouth Beach, Long Branch, Eatontown, Shrewsbury, Oceanport, NJ and beyond.
2017/18 School Year Programs
Broadway Bound Dancers, Tuesdays 5:45p.m. ages 7-12 Fair Haven

Broadway Bound Dancers combines acting dance and singing into a super fun hour-long class that participates in our end of the year recital at Count Basie Theater.
Musical Theater Vocal Training (Private lessons)

Our private vocal lessons are perfect for singers of all levels.  Class includes warm ups, vocal technique, breathing techniques and more.  Private lessons are perfect for audition preparations!
Musical Theater Performance, Ages 7-17 Friday 5:45-6:45p.m.  Rumson

Join Miss Leslie in our performance based Musical Theater program. From September to December students will learn our holiday show "The Rumson Fair Haven Holiday Spectacular" as well as a number from our spring show.   From January to May, students will learn the  musical "High School Musical Jr". Our end of year performance will be held in a professional theater showcasing all we have accomplished.
 "High School Musical"
Synopsis
Disney's High School Musical on Stage! centers on the blossoming relationship between Troy, a high school jock, and Gabriella, the new smart girl at school. They meet on a family vacation and become attracted to each other while singing in a karaoke competition. Rediscovering each other at school, their relationship and their surprise decision to audition together for the school show are thwarted by the school's current leading lady, Sharpay, and Troy and Gabriella's well-meaning friends. Finally, Gabriella and Troy find a way to be themselves and are rewarded with the lead roles in the school show. Full of catchy songs and exciting dance routines, Disney's High School Musical on Stage! explores issues of friendship, first love, and acceptance.
Character Breakdown
Sharpay Evans
Female, Lead, Mezzo-Soprano
Zeke Baylor
Male, Supporting, Baritone
Ms. Darbus
Female, Supporting, Spoken
Martha Cox
Female, Supporting, Mezzo-Soprano
Ripper
Male, Supporting, Baritone
High School Musical Cast List!
Troy – Henry Berry
Chad – Max DeAngelis
Zeke – Holden Myers
Sharpay –  Lily Delpresto
Ryan – Carl Sterling
Kelsi –  Julia Kenny
James –  Sean Baldwin
Susan – Ryan Ward
Cathy –  Katy Baldwin
Cyndra – Ariya Casriel
Gabriella – Grace McOrmond
Taylor –  Brynn Howard
Martha – Peyton Myers
Jackie – Arianna Torrone
Mrs. Darbus / Lesley's Assistant –  Mira Casriel
Coach Bolton –  Reed Rachinsky
Ripper – Phoebe Tenuto
Mongo – McKayla Hughes
Thespians – Junie Grand, Isabella O'Connell, Natalie Luiten, Isabella Branker
Brainiacs –  Athena Spyropolous Sam Gillen, Sloane Epstein, Josie Fine, Vance Howard
Cheerleaders –  Melanie Parker, Kate O'Brien, Mia DeAngelis, Scarlett Kutsac, Mia Qualter, Lucia Quiros, Elle De Angelis, Hannah Muritack
Musical Theater Vocal Performance Team (MTV)
Kick's MTV team is for kids who are true triple threats and want to compete in Musical Theater dance and vocals. Our MTV teams have won high score, most entertaining and multiple judges awards.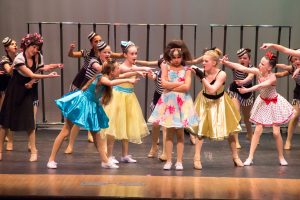 Meet Your Teacher – Lesley Anne Mealor
Originally from Marietta, GA, I grew up dancing under the instruction of my mother, Brenda Mealor, at The Dancers Studio. I then went on to study at Oklahoma City University and earned a degree in Dance Performance. My career has taken me around the world with Royal Caribbean Cruise Lines, and across North America with tours of "Sweet Charity" and "The Music Man". I am currently based in New York City and eager for the next opportunity to present itself.
In addition to performing, I am inspired by teaching young dancers across the country that what they bring to the table is enough, and telling the story is more important than any trick you can do. Adjudicating dance competitions allows me to stay connected to the studio industry while still pursuing my career as a performer. If I'm not in a show, you can usually find me behind the judge's table.