Vocal and Instrumental Music Lessons at Kick!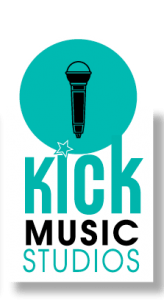 MUSIC LESSONS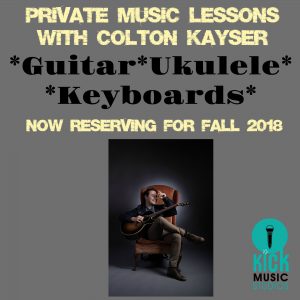 Fall Music Lessons are available Wednesdays featuring
Vocal
Guitar
Piano
Ukuele
RockBand
and MORE!!
Now taking reservations for FALL lessons on Tuesdays (3-7) and Wednesdays (3-7) Email Vanessa@Kickstudio.com to reserve your time!
New Group Vocal class for ages 6-11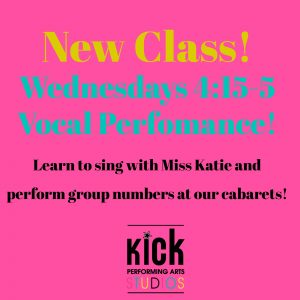 New!  Small Group intro to Ukulele class!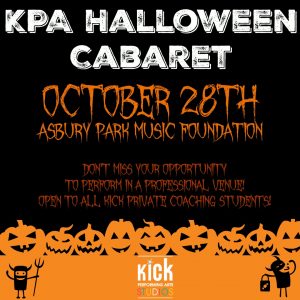 Vocalists don't miss this chance to perform! 
 To reserve your space in the KPA Halloween Cabaret you can register online under special events (KPA Cabaret is open exclusively to Kick private coaching students)
Meet our Music Director Colton Kayser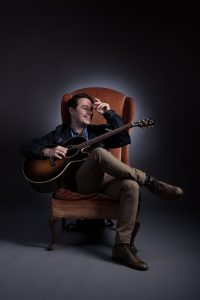 After falling in love with the guitar at age eleven, New Jersey singer-songwriter, Colton Kayser (Ky-zer), grew up daydreaming in class and writing songs by the binder. As he grew, so did his work ethic, and he has been quietly chipping away and perfecting his craft ever since.
Kayser has over 10 years of teaching experience in guitar, ukulele, bass, beginner keyboard, and songwriting. His music lessons inspire children and teens alike!

He has toured the country as an independent recording artist, and has released two records under his name: Self-Titled (2014) and Place to Settle (2016). 
Kayser has been nominated by the Asbury Music Awards over multiple years for Top Male Acoustic Act. His songs "You and I" and "Bad Guy" have both been nominated for Song of the Year at the Asbury Music Awards in 2014 and 2016 respectively. The song "Love of My Life," and its video, were nominated for Single Release of the Year and Top Music Video in 2016 as well. His band has also been nominated by the Asbury Music Awards for Top Indie/Alt. Rock Band.
Kayser completed both his undergraduate degree in Music Business and and his graduate degree in Business Administration at Monmouth University.
He is currently recording his third album.  Colton prides himself on being a knowledgeable and inspiring teacher who brings out the musician and artist in every child.