Theater at Kick offers kids ages 5-18 a unique opportunity for top notch training strategically mixed with amazing performance opportunities. Kick produces 3 full scale theater musical a year ans well as 4 cabaret performances. These opportunities combined with expert instruction help develop the skills and talent for advancement in theater. We offer private coaching to give each child the opportunity to work at their own pace and progress in the direction of their dreams.
Now Enrolling for Fall Classes!
Wednesday
-3:30 Vocal Technique ages 5-10
Learn how to properly use your voice and sing! This is the perfect introduction to vocals class for dancers and actors!
-5PM Dance For Actors ages 9-17
Get ready for your next audition in Dance for Actors! Learn technique plus how to pick up a combination quickly and learn a variety of musical theater styles
Our Fall Musical Beauty and the Beast is fully cast. Check back for audition information on our spring show!
Congratulations to our summer vocal students on a wonderful cabaret! Next up is our Halloween Cabaret!
Vocal/Theater Private Lessons!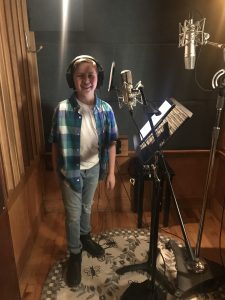 Miss Katie is available for private vocal, acting and audition prep classes! If you love musical theater, or just want to try singing, Miss Katie is the most warm and supportive teacher! To schedule your private lesson time, email Vanessa@Kickstudio.com