Theater at Kick offers kids ages 5-18 a unique opportunity for top notch training strategically mixed with amazing performance opportunities. Kick produces 3 full scale theater musical a year ans well as 4 cabaret performances. These opportunities combined with expert instruction help develop the skills and talent for advancement in theater. We offer private coaching to give each child the opportunity to work at their own pace and progress in the direction of their dreams.
Theater Camp featuring Xanadu Jr!!
July 19-30 2021 (Monday-Friday) 9-12:30PM Ages 6-15 $475
BE IN A SHOW!! Kick offers a unique opportunity for young dancers, actors and singers to be involved in a musical production. Daily classes in acting, singing and dance round out your child's theater adventure. Our program begins with low-pressure auditions and casting (everybody receives a great part!) and our program culminates with a performance of our musical either in a theater or on our outdoor stage. Our programs are perfect for beginner and experienced performers alike. Cost includes scripts, costumes, sets and all production costs (tickets to performance not included). Performance is on July 30th. Time is to be determined.
Xanadu JR. is inspired by the Tony Award-nominated Broadway musical and the Universal Pictures' cult classic movie that starred Olivia Newton-John and Gene Kelly. Xanadu JR. is a moving, electrifying tale of endless fun that will keep audiences in stitches while the original, legendary chart-topping tunes lift them out of their seats.
Xanadu JR. follows the journey of a magical and beautiful Greek muse, Kira, who descends from the heavens of Mt. Olympus to Venice Beach, California, on a quest to inspire a struggling artist, Sonny, to achieve the greatest artistic creation of all time – the first Roller Disco. (Hey, it's 1980!) But, when Kira falls into forbidden love with the mortal Sonny, her jealous sisters take advantage of the situation, and chaos abounds.
With loads of great roles for all levels and lots of room for large disco dance numbers, Xanadu JR. will have your theater kid rolling along (no skates required!)
Vocal/Theater Private Lessons!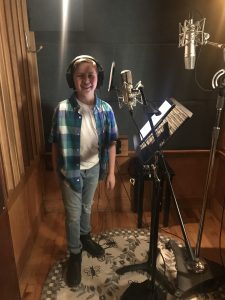 Miss Katie and Miss Lauren are available for private vocal, acting and audition prep classes! If you love musical theater, or just want to try singing, our staff provides a warm and supportive setting!! To schedule your private lesson time, email Vanessa@Kickstudio.com