COVID-19 UPDATE – Kick is opening this summer with new safety measures which include extensive cleaning and disinfecting procedures, socially distancing dancers with taped boxes on the floor(we do this anyway – all dancers need space!), and all programs are limited to less than 20% occupancy. Our waiting rooms will be closed (parents can watch on Zoom by request) and we cannot allow any drop ins, makeups or in person trial classes this summer.
Jazz and Hip Hop Camps ages 4-10
June 22-26 (Waitlist), July 13-17 (2 spaces)
Pastel Popstars and Rainbow Rockers (Jojo Siwa and Taylor Swift) 9:30AM-12PM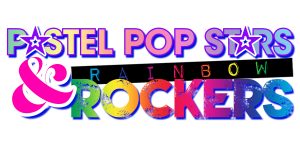 $275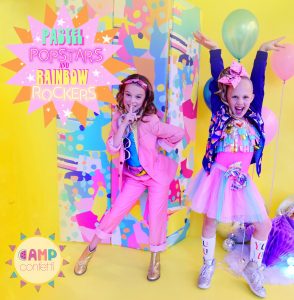 No need to hold the drama or calm down for this fun + sparkly summer dance camp! If you're a super fan of Taylor Swift, Jojo or the Descendants, then you need to jump right on this trendy tour bus as one of the topnotch dance crewmembers for Pastel Popstars &Rainbow Rockers! Soon,you'll be on your way to recording a pop-rocking dance video showing all your jazz moves and hip hop grooves. Get ready to dance and contribute to the artistic process of producing and starring in your very own DANCE music video, including fun activities related to style and wardrobe, props, makeup, choreography and, of course, performance! Your fans are sure to be starstruck when your exclusive world tour video drops!
July 20-24 Camp TikTok ages 6-10 (Miss Katie) (2 spots left)
NEW July 13-17 Camp Tik Tok for trained (experienced) dancers (Miss Sadie) for ages 7-12
(Full – Waitlist Available)
9:30AM-12PM
$275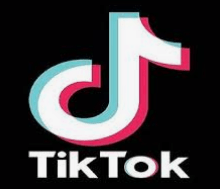 Join Miss Katie or Miss Sadie for a SUPER FUN week of learning Tik Tok dances – plus challenges, DIY's and more!
August 17-21 #DanceCampRemix (2 spots left)
9:30AM-12PM $275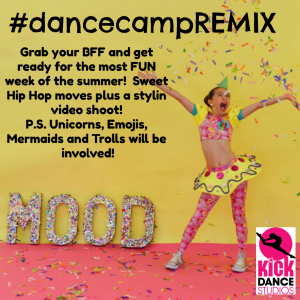 #DanceCampREMIX ages 5-10 August 17-21(Perfect for Mini Team Dancers!!)
Register your 5-10 year old dancer now for a fun week of Camp Confetti,and get ready to mix up the summer with our #dancecampREMIX! Dancers will learn the coolest moves + grooves in this super fun Hip Hop and Jazz Camp! At #dancecampREMIX, young dancers will flex their creative muscles as they contribute to the artistic process of producing and starring in their own DANCE music video! In addition to TONS of DANCE MOVES, dancers will participate in fun activities related to style and wardrobe, props, makeup, choreography and, of course, performance! Our hip hop dance video stars should dress the part and wear their coolest, fresh + fun hip hop fashion as we will be filming swagtastic shots each day! P.S. Unicorns, Trolls, and
Emojis will be involved!! #totesfun #letsdance