TWIRL is a f
un + fanciful approach to dance class

that inspires creativity and imagination in your child while reinforcing dance basics!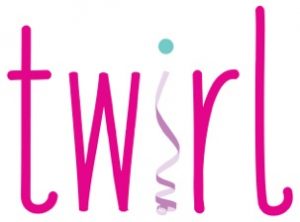 As a Twirly girl, your dancer will receive:
A Twirl ribbon for her dance bag
A Twirl Graduation Celebration Certificate
Your little dancer will look forward to dance day each week with the fun and imaginative activities offered in her Twirl class!
Fall Twirl Classes at Kick Fair Haven
Twirl Pink for ages 2.5-4
Tuesdays 5-5:45p.m.
Thursday 1:30p.m.
Saturday 9a.m.
Saturday 9:45a.m.
Twirl Lilac for ages 4-7
Saturday 10:30a.m. Twirl Hip Hop and Ballet
Twirl Sparkle Squads ages 4-8
(Twirl Sparkle Squads are a super fun dance experience combining a wonderful class experience with confidence building performances in our community. Sparkle Squads share the joy of dance at Holiday time with a performance at a senior center She leaves a little sparkle wherever she goes)
Monday 3:30p.m. Twirl Sparkle Squad Trolls
Tuesday 4:15p.m. Twirl Sassy Squad Hip Hop (ages 5-8)
Wednesday 3:30p.m. Twirl Sparkle Squad Trolls
Thursday 3:15p.m. Twirl Sparkle Squad Princess
Thursday 4p.m. Twirl Sparkle Squad Princess
Thursday 4:45p.m.  Twirl Sparkle Squad Pop Star