TWIRL is a f
un + fanciful approach to dance class

that inspires creativity and imagination in your child while reinforcing dance basics!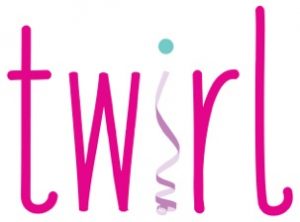 As a Twirly girl, your dancer will receive:
A Twirl ribbon for her dance bag
A Twirl Graduation Celebration Certificate
Your little dancer will look forward to dance day each week with the fun and imaginative activities offered in her Twirl dance class!
Fall Twirl Dance Classes at Kick Fair Haven
Twirl Pink for ages 2.5-4
Tuesdays 5-5:45p.m.
Thursday 1:30p.m.
Saturday 9a.m.
Saturday 9:45a.m.
Twirl Lilac for ages 4-7
Saturday 10:30a.m. Twirl Hip Hop and Ballet
Twirl Sparkle Squads ages 4-8
(Twirl Sparkle Squads are a super fun dance experience combining a wonderful class experience with confidence building performances in our community. Sparkle Squads share the joy of dance at Holiday time with a performance at a senior center She leaves a little sparkle wherever she goes)
Monday 3:45p.m. Twirl Sparkle Squad Trolls
Tuesday 4:15p.m. Twirl Sassy Squad Hip Hop (ages 5-8)
Wednesday 3:30p.m. Twirl Sparkle Squad Trolls
Thursday 3:45p.m. Twirl Sparkle Squad Vampirina
Thursday 6p.m.  Twirl Sparkle Squad Pop Star
For Our Twirl Dancers!
Please remember to come to each class ready to Twirl in a leotard, tights and ballet shoes.  Tutus are allowed, but no dress up please.  Please wear pink ballet shoes with no bows (the shoes we sell at Kick do not have ties, or you can knot and cut the ones with ties so your dancer does not trip) and your hair pulled back so you are ready to dance.  Please do not wear your ballet shoes outdoors as dust/dirt makes our floor slippery and dangerous for our young dancers.
Each dancer receives a Twirl book and ribbon on the first day of class.  We will keep your Twirl book at Kick for the whole season.  Please bring your dance bag to class each week with your Twirl ribbon attached so we can add your gemstones.  (Lost Twirl ribbons can be replaced for a small fee)
One day a month is our special themed twirl day!
Pink: Dance The Mermaid Stance 
Yellow: Space Capade Across The Stage 
Yellow: Dizzy Donut Dance   
Pink: Coconut McHoppity Rabbit 
Lilac: The Zany-Riffic Zoo & The Fifties Bop   
Yellow: Zany-Raffic Zoo & The Disco-Quarium 
Pink: Curtsy (Giving Thanks/What Are You Thankful For?)
Lilac: Curtsy (Giving Thanks/What Are You Thankful For?)
Yellow: Reverence (Giving Thanks/What Are You Thankful For?)
Pink: My Ballet Positions 
Pink: Chasse With PomPom Unicorn
Yellow: PomPom Unicorn's Rainbow Round-Up
Lilac: Merry, Merry Carousel
Yellow: Snowy White Swan Princess
Pink: Digging With Tap Diggity Dino 
Lilac: Jazzy, Jazzy, Broadway Snazzy
Yellow: Dig For Dino Rhino-Stones
Pink: Arabesque Treasure Chest
Lilac: Petal Garden Stretches
Yellow: Plant Your Feet & Dance To The Beet!
Pink: Shining, Soaring, Shooting Star
Lilac: Fairy Firefly Forest
Yellow: Twinkling Firefly Garden  
Pink: My Big Day/The Fairy Rainbow Show
Lilac: My Big Day/Tea Party In Paris
Yellow: My Big Day/Confetti Squad